SushiBoat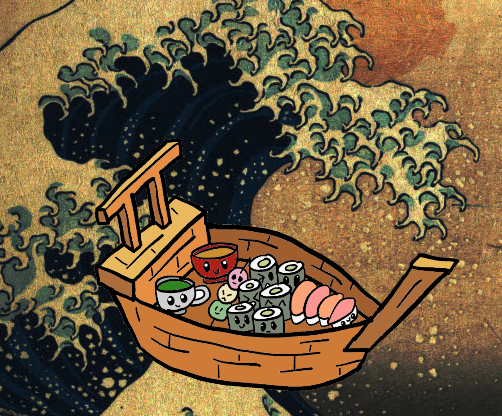 Combine the given items to create the sushi boat !

Commands:
Drag and drop items with your mouse
Stick two items together to combine them
Repository: https://github.com/didibear/sushi-boat
Development Note:
Graphics was made on a smartphone using the drawing feature of Google Keep.
My partner choose the Japanese theme and all the item combinations.

Initially, it was planned to also be construction game, with the player losing lives if items fall over the board. But the light physic would have make it too complicated with things flying around.
By the way, items should have had different collider shapes, but I did not have the time to polish it.
Comments
Log in with itch.io to leave a comment.
Adorable game, love the art and voices!
OMG I love the art and the vibe of the game! The dragging feels very fluid and intuitive, and the combining of elements was a fun little puzzle! This picture summarizes my experience with the game haha. Loved trying to keep everything in the boat!